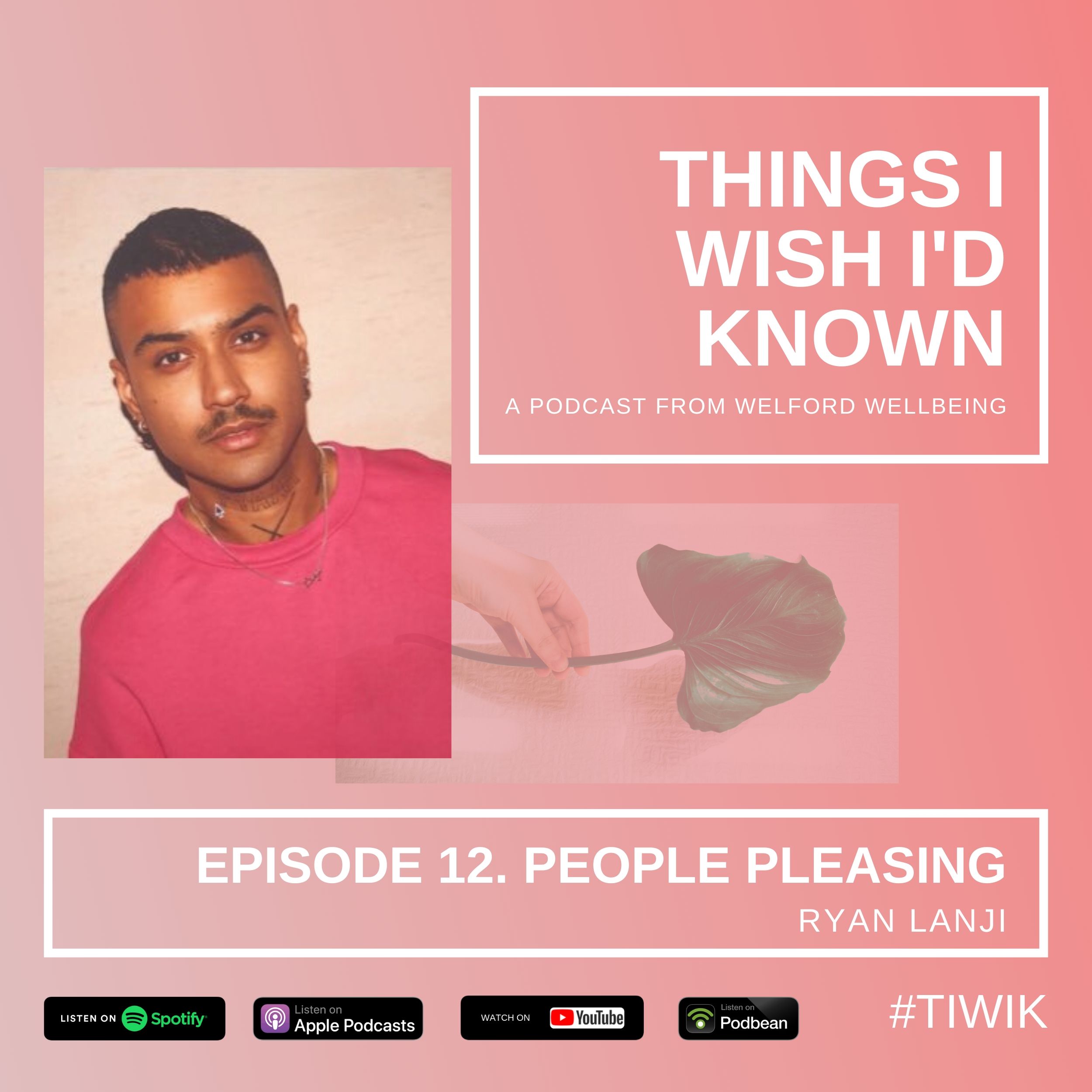 People pleasing is a big issue for many people and I know that was a huge part of what led to my break down. Feeling like I could never say no to anyone and that I had to keep everyone happy was a real issue so I was over the moon when Ryan said he would love to discuss people pleasing for his episode.
Ryan Lanji is a Fashion & Art Curator, his curatorial direction on shows, PR events, collaborations and launches have led to global recognition in fashion and art alike, bringing together some of the biggest names across the industry, including Nick Knight, Gilbert & George, Vidal Sassoon and Mary Katrantzou. More recently curating 'Conservation Couture: The Animal Ball Collection' at the V&A Museum, it featured over forty fashion houses including Chloe, Burberry, Jean-Paul Gaultier, and Thierry Mugler. Alongside his work in fashion and art he is the Cultural Producer of Hungama, East London's Queer Bollywood hip hop night. Hungama translates to 'chaos' and although Ryan's music selection may be chaotic, he wanted to create the exact opposite… a safe space allowing queer South Asian people the chance for their culture and sexuality to seamlessly co-exist within a club night.
During this installment of #tiwik we seem to cover a lot! From coming out to parents who at the time didn't understand, to dropping out of school to follow your dreams. We discuss chance encounters and how they can change the direction of your life and how pleasing our parents can lead to never fully actualising who we are at our core. The conversation drifts through community and music, to juggling multiple projects and skills where you're expected to be everything to everyone, to working for free to create and build your dream. We chat cancelling your diary to create space, the fear of loss, rejection and hiding from people in the cinema just to get some peace! "Everytime you people please you lose a bit of yourself." so hopefully through listening to this episode you can gain a bit of yourself back.
EPISODE INFO AND LINKS:
Instagram: 
https://www.instagram.com/mslanji/
https://www.instagram.com/hungama_ldn/
USEFUL LINKS:
If you need help with your mental health, please reach out to get help. There are amazing charities where you can find help:
ABOUT THE SHOW
TIWIK is a love letter to my younger self. A conversation about all the things we were told not to talk about. A sharing of knowledge, emotions and laughs. A potential handbook (or the audio equivalent) on how to master your mental health and fall back in love with yourself!
Nothing is off limits. We talk about everything from dating, suicide and mental health through to make up, skin care, magic and spirituality. It's all the things I wish I'd known when I was younger so hopefully me and my guests will save you some heartache, provide some laughs, and inspire you to try something new helping you to grow from the inside out.
Join the conversation by tagging @welfordwellbeing on:
Instagram - https://www.instagram.com/welfordwellbeing
FB - https://www.facebook.com/welfordwellbeing
using the hashtag #tiwik
For more information on Welford Wellbeing check out www.welfordwellbeing.com
You can listen and follow on:
Spotify - https://open.spotify.com/show/0q3RxJ6fRED4oBoCpwPukV?si=TR-87oDDS9Os-Rern07bGg 
Apple Podcasts https://podcasts.apple.com/gb/podcast/things-i-wish-id-known/id1479344250
or check out https://www.welfordwellbeing.com/tiwikpodcast for more information